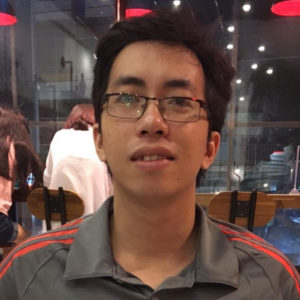 My first name is Hưng, and my nick name is Peter Hưng.
My education & Career background
I studied high school in Quoc Hoc Hue, specializing in Math. In my 12th grade provincial English competition, I got the 1st prize among non English-major students. And till now, I still feel so excited working on English and languages in general.
I then went to School of Computing, NUS and graduated in 2009 with a Bachelor degree in Computer Science, specializing in Natural Language Processing, and a minor in Maths.
I then worked for 4 years in startups and a research institute. Most of my work involved natural language processing, varying from sentiment analysis to automatic machine translation.
From mid 2013, I began my exciting journey as an entrepreneur.
I love…
I love building things to solve problems, to improve the way things work. Making things better makes me happy. This compulsion to improve things naturally leads me to entrepreneurship, where I can create and build businesses to solve problems for customers.
I'm good at…
I've built up my expertise in foreign language learning with almost 20 years of learning English and other foreign languages such as French and Chinese. I'm working on improving how we learn foreign language and, more generally, education.
Besides Education, fields that I love to do business in are: Health & wellness, Personal Development/Coaching and Sports.
I've been working on…
Get in touch
If we share an interest or have something in common, why don't you drop me a note at peterhung AT giasutoeic dot com?
Alternatively, here's my Facebook and Linkedin profile.