My first name is Hưng, and my nick name is Peter Hưng.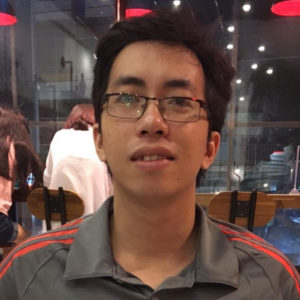 My bio
2018 – : After 4 years of starting up with lots of hard lessons learned, I'm now focusing on building a great team with great people before moving forward with a very interesting new project!
2015 – 2017: Built Gia sư TOEIC, a software for learning Toeic online, helping students and working adults learn and prepare for the TOEIC as effectively as learning in offline language centers, but with 1/5 – 1/10 the cost.
As of 2018, it's now arguably the best online program to prepare for the TOEIC test. Read more about vision of Gia sư TOEIC and current job openings.
2014 – 2015: Started my journey as an edtech entrepreneur with LeeRit, an online English vocabulary learning service for Vietnamese. As of 2018, it's still one of the top ranked vocabulary learning software in Vietnam. Read more about LeeRit.
2009 – 2013: worked in startups & I2R in Singapore.
2009, graduated from School of Computing, NUS with Bachelor degree in Computer Science, specializing in Natural Language Processing, and a minor in Maths (yes, Math again)
2005, graduated from Quoc Hoc Hue (Highschool) as a Math major. Also left with the 1st prize in the provincial English competition among non English-major students.
Interests
My major interests surround Languages (learning & acquisition), Artificial Intelligence, Philosophy and Spirituality. I also love to learn more about investment (stocks market, real estate).
In addition, I'm also an avid sports player – I'm still playing football weekly.
I believe there are many things that we can do to improve our world. But I'm greatly humbled by the enormous gap between what I want to do and what I could actually do so far.
Get in touch
I'm keen at exploring partnership, investment, speaking at tech / startups / education events or other opportunities.
If you want to connect, please email me at: peterhung AT giasutoeic dot com. Alternatively,  subscribe to my blog, follow me on Facebook and Linkedin.