Hi, I'm Peter (Vietnamese name: Hưng). My pen name is Peter Hưng.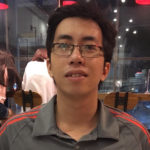 I'm an avid learner and reader.
The area that I'm most passionate about is education (in the sense of drawing out the best in people).
As a person with experience in tech, my approach to education has been about using technology to make (high-quality) education more accessible. (People often say this is "edtech", but a more accurate term is probably tech-enabled education).
As I know a bit of here and there, I'm especially fond of making connections among ideas that come from different fields.
Background
I obtained my Bachelor degree in Computer science from School of Computing, National University of Singapore in 2009, with a minor in Maths.
Recent work
Below are some education apps that I've contributed to:
Contact
I'm interested in connecting with people who share my passion in education and personal development.
If you're also passionate about education (students, teachers, entrepreneurs, etc.),  let's connect!
Please drop me a note at: peter AT this domain.
Have a nice day.