Hi, I'm Peter (Vietnamese name: Hưng).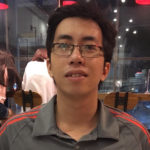 Professional interests
The 3 fields that I work / think about frequently are: tech (software), education and personal development (psychology) / spirituality.
In addition to the above 3, my "smaller" interests include psychology, sports (table tennis, martial arts), finance (investment), etc.
I'm especially fond of making connection among ideas that come from different fields.
Recent work
Below are some apps that I've developed with a small team:
Connect
Let's connect on Twitter.
Email: peter AT this domain.