I'm 1.72 m high. And with that height comes a belief that I myself bought into: that my "natural" weight should be around 67 kg.
That's a belief that I've held on to for years. And what has reinforced that belief is that I "normally" indeed weigh around 67 kg. Reality reinforces belief.
But in the past half-a-year or so, I got sick probably more often than a normal person would love to. And this morning, while exercising celebrating the end of a 2-week flu,  the idea of weighing 67 kg flashes in my mind.
Is it really true that I should weigh 67 kg? Why not 75 or 80 kg?
Then just to confirm, I googled and found this website to find the "optimal" weight given a height. I'm 1.72 m high, medium frame, a male, so the site says I should weigh 69 kg.
So it means that my belief in 67 kg happens to be not too limited a belief. But the point here is that my ideal weight could have turned out to be way more than 69 kg!
In life, there are too many things for us to find all the details about. So when you meet challenges, hardship, they are actually opportunities to review your existing beliefs b/c during those moments, we're most open to challenging our beliefs.
So embrace challenges, hardship (and in my case, sickness), because they'd help shaken your dearest beliefs about yourself and the world.
– What I have always believed: My ideal weight is 67 kg.
– God's question: Dear son, why? …Why not 70 kg?
Well, why not?
Now, it's your turn. What are your existing beliefs that no longer hold up to your expectations or the circumstances?
And will you challenge those beliefs and change and grow to be the person you always love to be? Or will you let those limiting beliefs define who you are?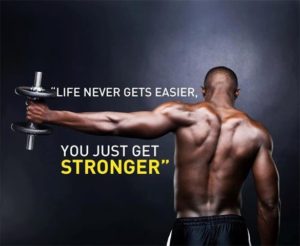 Nhận thông báo qua email khi có bài viết mới
Stay updated about new posts
Nếu bạn muốn nhận được email thông báo khi có bài viết mới, bạn hãy đăng ký ở đưới đây (miễn phí):